VH-AJM (3) Beech 95-B55 Baron (c/n TC-1061)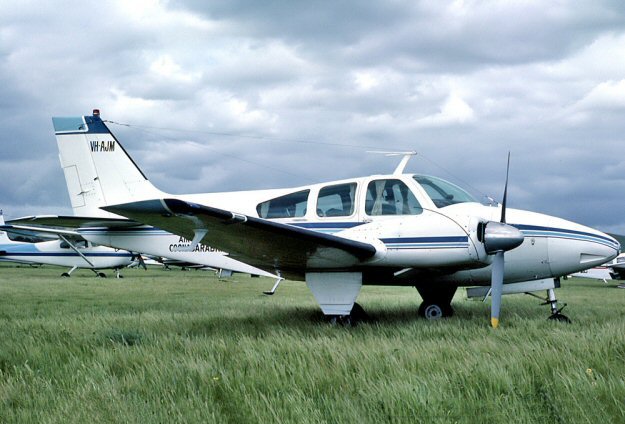 Registered in March 1968 (ex N7137N) this Baron was owned by the Beech dealers for
Australia, Hawker de Havilland Pty Ltd for several years, being used as a demonstrator.
Danny Tanner saw it at Parafield in December 1978 (above). It later had several owners.
On 2 October 1988 the aircraft was landing at at Kumbia, Qld (some 83 KM north of
Oakey) when it flew under some power lines on the airstrip's runway threshold, in order
not to hit said power lines, which the pilot saw at the last moment.. The resultant hard
landing collapsed the landing gear and the aircraft skid for over 100 meters and was sub-
sequently written off. Fortunately the oleo legs of the gear protected all occupants and none
of the passengers or pilot were injured.