VH-AJC Miles M.65 Gemini 1A (c/n 6449)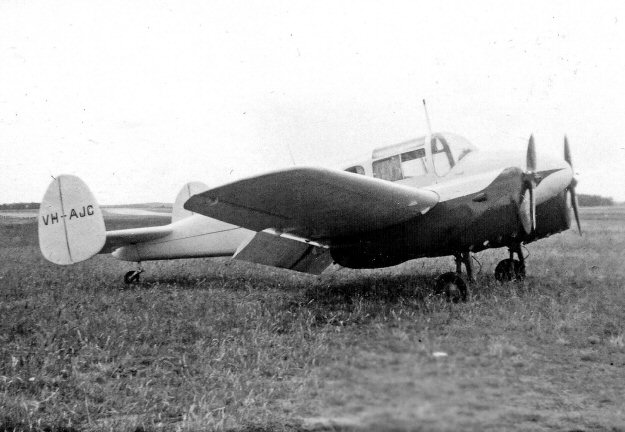 This aircraft had originally been imported in November 1950 as VH-AJW and was the former
G-AKDH. It was re-registered VH-AJC im March 1951 The rare shot above is from the
Peter Reardon collection and shows the Gemini at Glenn Innes, NSW in 1960. At that time
it was owned by Keith Dayal Singh of Dayal Singh Constructions Pty Ltd of Tamworth, NSW
who operated it and a variety of other aircraft to get around his building sites in northern NSW.
VH-AJC was retired in December 1961 probably due to deterioration of its glued joints, a
condition which, in 1963, caused DCA to mandate a withdrawal of all such wooden aircraft
(Geminis, Messengers, Mercuries et al).