VH-AIY CAC CA6 Wackett Trainer (c/n 265)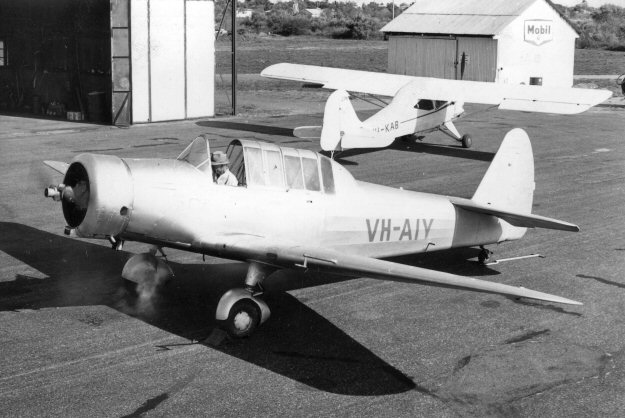 After the war MacRobertson Miller Airlines founder Horrie Miller retired to the northern WA
pearling port of Broome and used his Wackett VH-AIV for local flying. It was retired in 1964
but the above photo shows Horrie obligingly starting up the Warner Super Scarab radial with
a puff of smoke for visiting photographers Neil Follett and Peter Limon. This is Peter's shot
(via Geoff Goodall). The Wackett was later displayed inside a small glass enclosure in down-
town Broome in tribute to Horrie as seen in Geoff's own photo (below), taken in October 1975.
Some years later it was saved by the Aviation Heritage Museum who now have it displayed inside
their museum in Perth.