VH-AIQ (2) Douglas C-47B (c/n 32672)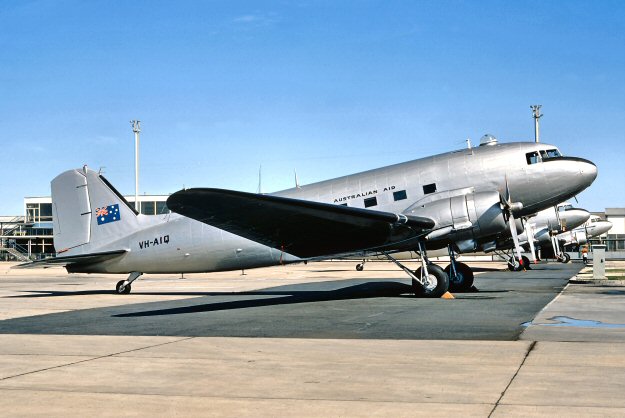 Formerly A65-80/VHCIM, this C-47 was not released by the RAAF until October 1971 and, as
such, should not really be part of this collection (my arbitrary cut-off date is that the machine had to
be registered by 12/31/70). However, Graham Bennett's shot above (via Geoff Goodall) is so nice
that I made an exception! This aircraft was one of several 'donated' by the Australian government
under the 'Australian Aid' program to Cambodia (well, the Khmer Republic as it was named then)
and went to Phnom Penh in November 1971. It was operated by Air America It's ultimate fate
is unknown, but it was probably left behind when Cambodia fell to Pol Pot's Khmer Rouge forces
in 1973. (Most aircraft were evacuated to Thailand).