VH-AIO (1) CAC CA6 Wackett Trainer (c/n 248)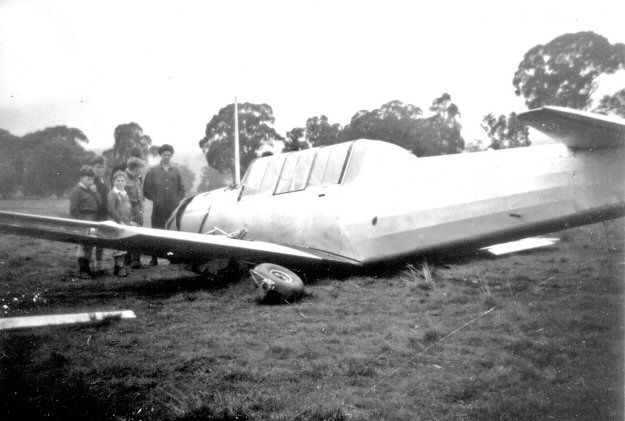 This purports to be an photo of the first VH-AIO, a Wackett Trainer which crashed at Euroa,
Victoria on 3 June 1950. The image is by Fred W. Bourke and taken at the crash site. Clearly
today a crash of this nature would be repaired, but in those days Wacketts were, if not exactly
a dime a dozen, but common enough that remains such as these would have been parted out for
spares. VH-AIO was originally a trainer for Qantas and was the previously registered VH-EAY
, ex RAAF A3-14 Possibly the rego was painted on the tail, and is hence not seen in this photo.