VH-AIM (2) Cessna 172 (c/n 46232)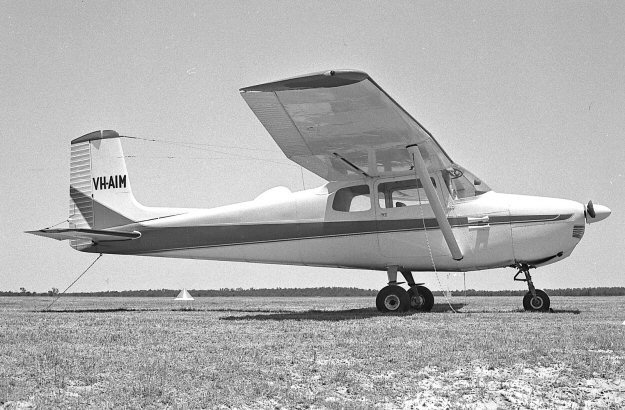 This early straight tailed 172 was built as N6132E, imported into Australia in 1958 as VH-RET,
re-registered in January 1959 as VH-AER, and then in 1960 as VH-AED before being acquired
by the Australian Inland Mission in March 1966 and given the appropriate rego originally worn by
a Wackett Trainer which was was written off in a crash in 1951. The photo above, from the Geoff
Goodall collection, was taken at Perth's GA airport, Jandakot in December 1972. It is still on the
register (based in WA) and must now be considered a 'Classic" machine.