VH-AIH Douglas DC-3CS1C3G
(c/n 14046/25491)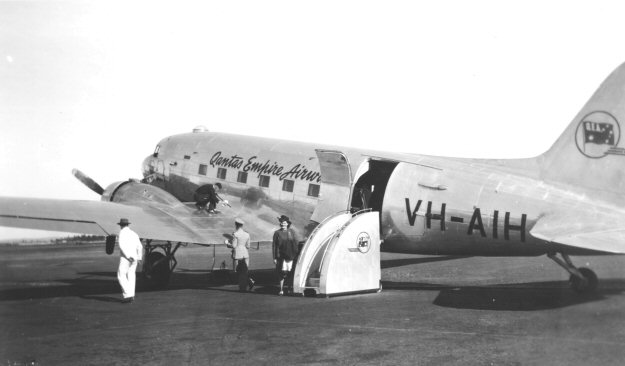 Rare photograph from the Dave Molesworth collection (courtesy John Hopton) of a QEA DC-3
in early post-war plain aluminum over finish with script titling. A former C-47A-30-DK which
saw service in the Far East theater as 43-48230 it was civilianized in December 1945 for Qantas.
It was re-registered VH-EBH in February 1950 and in 1953 went to the Thai Air Force as L2-15/96.