VH-AIB de Havilland D.H.94 Moth Minor (c/n DHP17)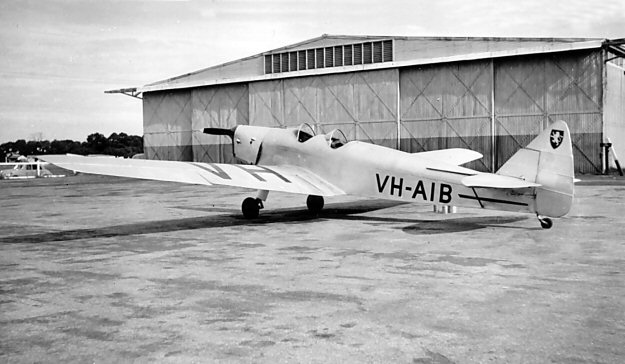 This Australian-built Moth Minor is still on the register. It was, for as while, at Lilydale Airport
(approx 60 km east of the City of Melbourne) carrying the spurious RAAF serial of A21-10.
In actual fact, VH-AIB was really ex A21-38. My photograph of it was taken at Moorabbin
in 1955, when it was not in vogue to treat every aircraft which "did its bit" during the war as a
"Warbird". Barrie Colledge provides the two nice color shots below. The upper one (at Point
Cook) depicts the Moth Minor as it appeared just prior to being restored as A21-10 and the
lower one, at its normal base at Lilydale in 1982 showing it wearing this incorrect RAAF serial.