VH-AHY (2) Percival P28 Proctor 1 (c/n H9)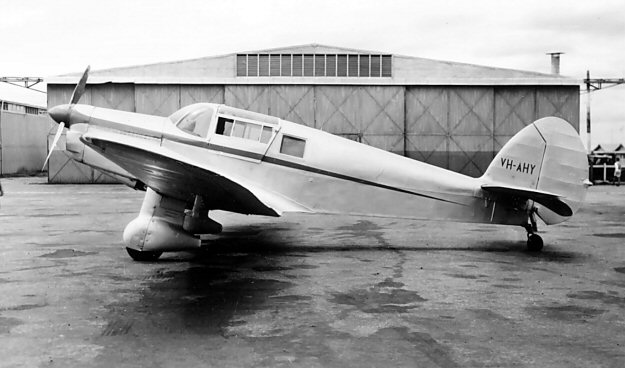 A dismal, wet and windy day at Moorabbin, August 1955. I always thought the Proctor was a
nice looking aircraft, designed, interestingly, by an Australian, Edgar Percival who was born in
Albury, NSW in 1898. . Its performance wasn't startling, but it handled quite nicely. It had a
habit, unfortunately, of coming unglued. They were made of wood, and the bonding didn't hold
up too well under extremes of temperature. So much so that they were grounded in Australia
in the mid-1960s. -AHY was previously G-AIEB and before that R7493 with the RAF The
shot below, from the Howard Morris collection, via Greg Weir, was probably taken around the
same time.