VH-AHX CAC CA6 Wackett Trainer (c/n 432)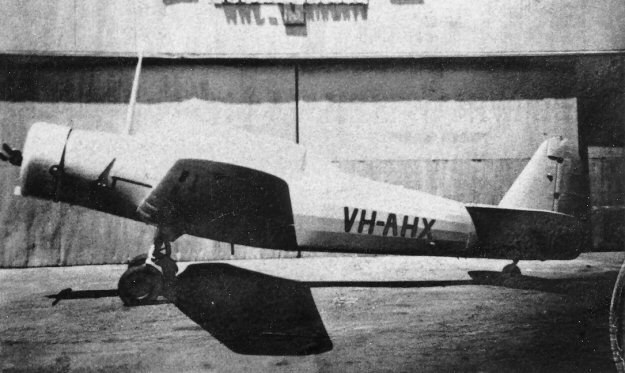 Definitely in the 'better than nothing' category, is this grainy shot of an ex-RAAF (A3-198)
Wackett Trainer taken by Mr. C.E. Eather at Bankstown, circa 1945/46. Mr. Eather was the
owner at the time, having acquired it from a Mr. Alexander Oliver who had paid 250 quid for it
from the CDC at the end of 1945. Charles H ("Chic") Eather joined Cathay Pacific Airways
when it was the Roy Farrell Import Export Co, flew a freighter DC-3 between Sydney and
Hong Kong, before a long career with Cathay Pacific, retiring in 1977 as a senior Captain on
L1011s. Meanwhile, VH-AHX was destroyed 6 January 1947 in an accident at Bankstown
when it stalled after take off and crashed into the ground. The report indicates that the pilot
and the nine year old daughter of his passenger were killed. The passenger survived with
serious injuries. The point is, why were three souls in a two seater to start with?