VH-AHV (2) Bell 206A Jet Ranger (c/n 219)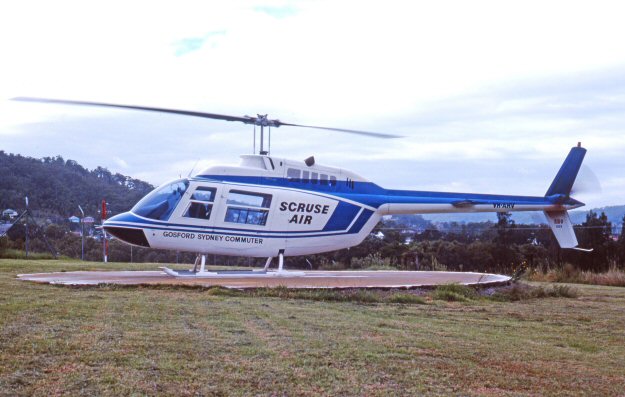 This Bell Jet Ranger was first registered in October 1968. The above shot, via Greg Banfield,
was taken by Nelson Hopkins in April 1979 whilst the jet chopper was operating a Gosford-
Sydney Commuter run, with a rather odd-sounding corporate name. Following a crash in July
1970 it was restored as P2-AHV on the Papua/New Guinea register. It was the repatriated
back to Australia in 1976 and upgraded to Model 206B standard, reverting to VH-AHV. It
went back to PNG in 1977 (as P2-AHV) and then returned to Australia in 1978 (as VH-AHV
again) for new World Aviation Pty Ltd. Greg Banfield's own photo (below) was taken at
Mascot in October 1985. In 1990 it was re-registered VH-EPQ for Desnor Pty Ltd of Banks-
town. It is still current and flies wearing a very gaudy color scheme.