VH-AHU CAC CA6 Wackett Trainer (c/n 382)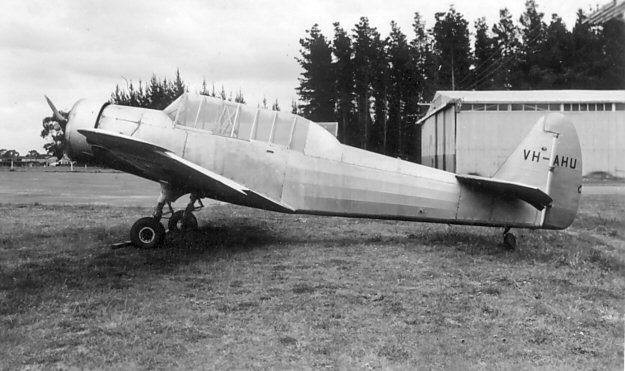 Another nondescript Wackett Trainer. This one at Moorabbin in 1954. Ex A3-148 with the
RAAF, it was withdrawn from use in 1956 (and it didn't get much use before that). The shot
below shows it as it was immediately after being entered on to the civil register in September 1945.