VH-AHK de Havilland D.H.94 Moth Minor (c/n 94087)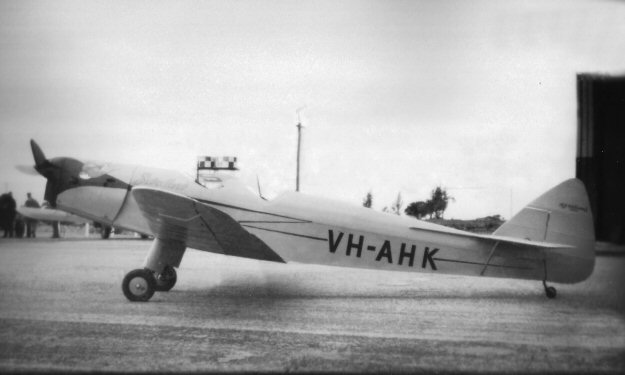 I am indebted to John Williams for the photos above and immediately below. Previously the only
one of this Moth Minor I had managed to glean was the one at the foot of the page by Alistair Coutts
of the wreckage. John's father, Jack Williams owned -AHK in the 1950's, and named it

'Swallow'

.
. (He also had the Proctor VH-AVG). Jack is seen in the cockpit of -AHK in the shot below, taken
at Nhill, Victoria. In December 1963 -AHK was destroyed in a crash near Busselton, WA. The
student pilot had only 4 hours experience in a Piper Tripacer. The DCA accident report stated blandly:
"The pilot who had very little experience, attempted to land the aircraft after last light but he allowed it to
stall whilst on approach and collided with trees." VH-AHK's previous identity was A21-24.