VH-AHH Bell 47G-3B1 (c/n 2940)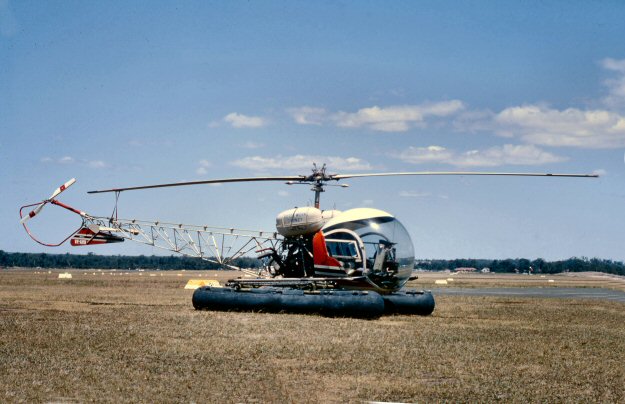 This Bell was originally delivered to Ansett-ANA at Essendon in January 1965. It was never used
by Ansett-ANA, although it was painted in Ansett-ANA markings. It was sold to Rotorwork Pty
Ltd of Sydney and re-registered VH-AHH in April of 1965 Greg Banfield's shot (above) was taken
at Bankstown in February 1966. Enlargement of rego on tail stabilizer below. It was re-registered in
Papua/New Guinea as P2-AHH in November 1974 and remained in PNG until 1981 when it returned
to Australia and assumed the identity of VH-MZU, although still with Rotorwork. In August 1992 it
was sold to Heli-Muster P/L of Victoria River Downs, WA and used for sheep mustering.
As VH-MZU it crashed and was written off on 9 September 1992.