VH-AHF (1) Ryan STM (c/n 450)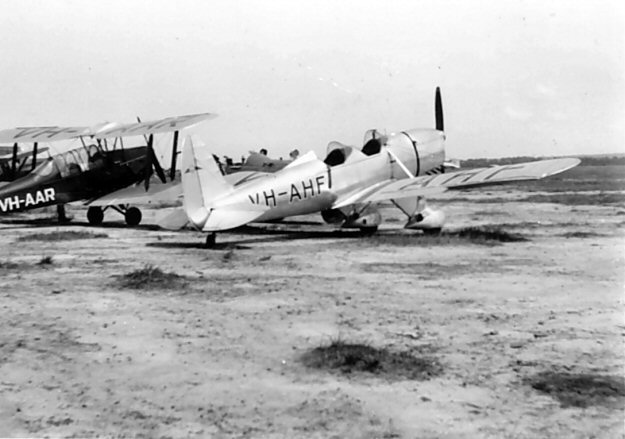 The above shot was taken on the same day as was VH-AHD at Newcastle, NSW in 1949 or 50.
Note "neat:" Tiger coupe VH-AAR in back. -AHF was S-14 with the NEI Navy and A50-7
with the RAAF. It was withdrawn from use in 1955. The photo below was taklen by a Mr.
Poore, at Broadmeadow in 1962. The lower image is from the John Hopton collection via
Geoff Goodall, and shows the aircraft at Geelong-Belmont Common circa 1950. Photo No 4
from the Bob Neate collection shows -AHF in a Newcastle Aero Club formation, circa 1949
with -AGD and the first Chipmunk in Australia, VH-BFT. Finally at the foot of the page is a
Bruce Robinson collection shot of -AHF having landed one day in 1950 on River Street in Ballina.
She was then taxied to the landing ground at what is now the football fields.