VH-AHF (2) Bell 47G-2 (c/n 668)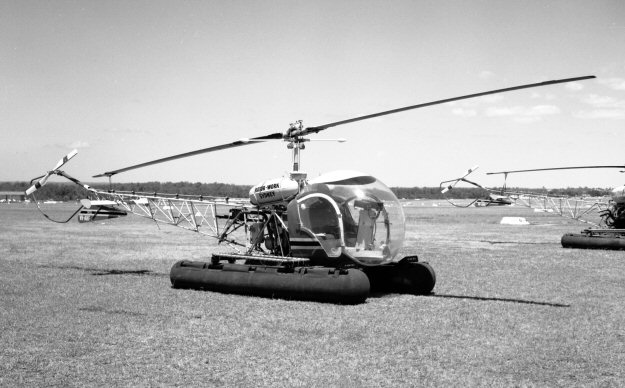 Can't see the rego? Well, below is an enlargement showing where it is! (There were only so many
places it

could

be displayed on these all-frame jobbies. Formerly N1374N, HB-XAG and F-BGXS,
this 47G-2 of RotorWork Pty Ltd was at Bankstown in February 1966 when Greg Banfield took the
above shot. It was to crash near Circular Quay in the Sydney CBD on 10 December 1966 due to
fatigue failure of a tail rotor retention bolt.