VH-AHC Ryan STM (c/n 492)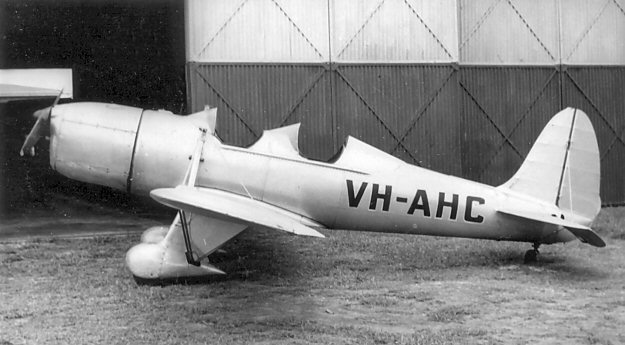 The three photos of this Ryan were all taken at different locales. My own (above) was at Moorabbin
in 1955. Jeff Atkinson's (immediately below) was at in Bankstown 1958, and the one from the Geoff
Goodall collection (bottom of the page) and was taken at Jerilderie, NSW in 1967. Of the 20-odd
Ryan STMs civilianized after WW II I managed to secure photographs of roughly a dozen of them. If,
for instance, I was close to running out of film (a common occurrence in those days, since I shot several
negs of each subject, especially if they were "rare" - for trading purposes) and there was say a Ryan or
a Tiger remaining on the field to shoot, the Ryan would win every time! (Maybe that's why I have so
many gaps in my Tiger Moth collection). For twenty-first century enthusiasts it must be difficult to comp-
rehend that there was a time when Tigers were so thick on the ground (and in the air) that I virtually ignored
them. Anyway, VH-AHC was re-registered (appropriately) VH-STM and is still currently on the register.
It was formerly S-56 with the NEI Navy and A50-29 with the RAAF.