VH-AHB (1) de Havilland D.H.85 Leopard Moth (c/n 7120)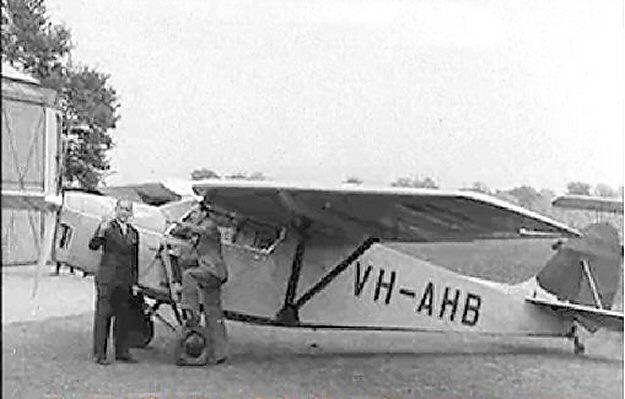 This is the Leopard Moth which was flown by Harry F. ('Jim') Broadbent from Australia to
the U,K. (landing at Lympne on 27 April 1937).. The above shot is a still take-off from the
Gaumont News of that time. His record time of 6 days, 8 hrs and 25 minutes did not stand
long, since it was beaten by Jean Batten in her Percival Gull Six G-ADPR in October of that
year (in 5 days, 13 hrs and 15 mins). This allocation of -AHB in March 1936 was one of the
first, if not

the

first, out of sequence 'vanity' registrations on the Australian Civil Register. It
would normally have been allocated in the VH-UV series. The Leopard Moth was re-regis-
tered in the U.K. in May of 1938 as G-AFDV.