VH-AGZ Ryan STM (c/n 576)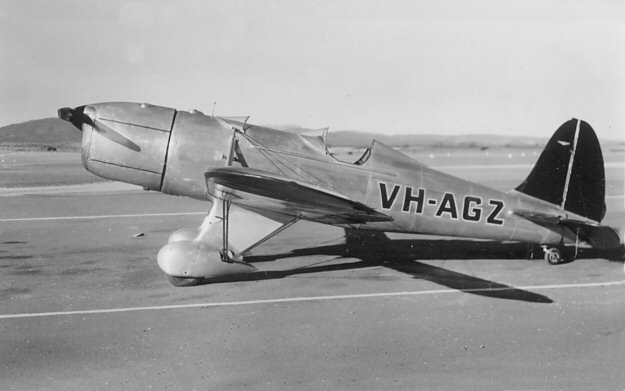 This Ryan was a long time resident at Launceston Airport (Western Junction) when I lived
in that fair city in late 40s and early 50s. Unfortunately the owner had had it converted to a
single-seater and so I never got to fly this beautiful looking bird. (The owner wouldn't trust
me not to break it - can't say I blame him). The fuselage was, of course, natural metal,
whilst the wings, tailplane, fin, rudder and rego were in red. The shot below from the Ern
Mainka collection was taken several years later at Moorabbin. Its NEI Navy serial was
S-40, and the RAAF knew it as A50-31. It was sold in the USA in 1969 as N288Y and is
currently thought to be under restoration as N7779.