VH-AGP CAC CA6 Wackett Trainer (c/n 401)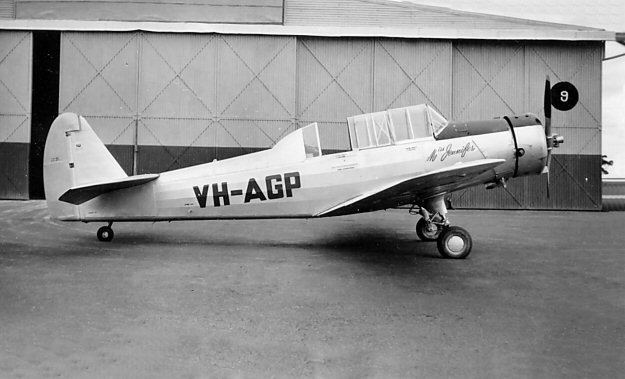 Named "Miss Jennifer" this Wackett Trainer was photographed at Moorabbin in 1954. It was
built for the RAAF as A3-167, and civilianized in January of 1946. Eight years on (May of 1962)
Geoff Goodall photographed it at Moorabbin (belwo) in Civil Flying Services yellow livery, looking
in fairly good shape, except that it was lacking an airscrew. It later went to the Moorabbin Air
Museum and is reputed to be under a rebuild (2007). For more details of the history of this aircraft
go to VH-AFB.