VH-AGL (2) Piper PA-25 Pawnee 235 (c/n 25-2467)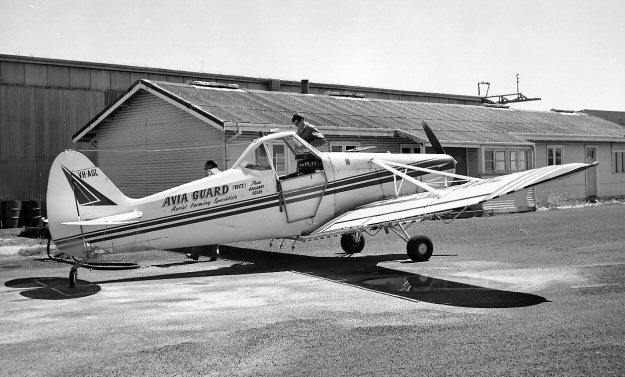 This Pawnee was first registered in 1964 as VH-SFL. It was then to have been re-registered
VH-SEL but, when acquired by Avia Guard of Ballarat, became VH-AGL instead. Geoff Goodall
took this shot at Ballarat in February, 1969. Four months later it was to be written off in a crash
at Bullarto, Victoria. (Out in the boonies, 50 km north and east of Ballarat). The Pawnee was
actually the second -AGL, the first being a Moth Minor Coupe which was restored as VH-AGO
following a crash.