VH-AGK (4) Transavia PL12 Airtruk (c/n G358)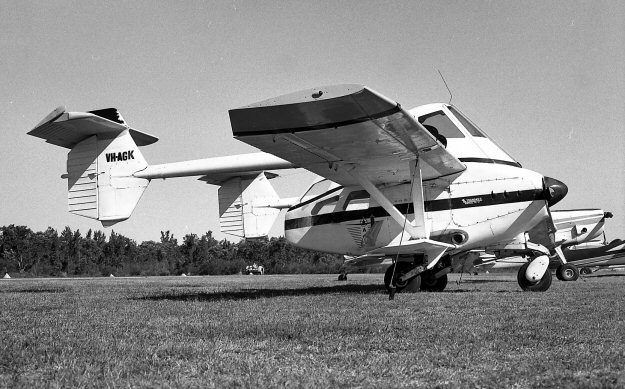 Vying for the title as one of the world's ten ugliest aircraft, the Airtruk has been, nevertheless,
an extremely successful machine. It was designed by Luigi Pellarini in New Zealand in the
1950s as the Waitomo Aitruck, but series production was undertaken by Transavia in Australia,
a division if the Transfield Corporation. Most of the production of the 120+ machines have
been exported. A version supplied to Thailand was used in the counter insurgency role, being
fitted with rocket launchers. The example above (photographed by Geoff Goodall at Jandakot,
Perth in April 1975) was operated by Agricultural & General Aviation. It had several prangs in
its lifetime (common for an agricultural aircraft operating most of the time at very low levels),
being finally written off in 1986.