VH-AGI (2) Cessna 185A Skywagon (c/n 185-0351)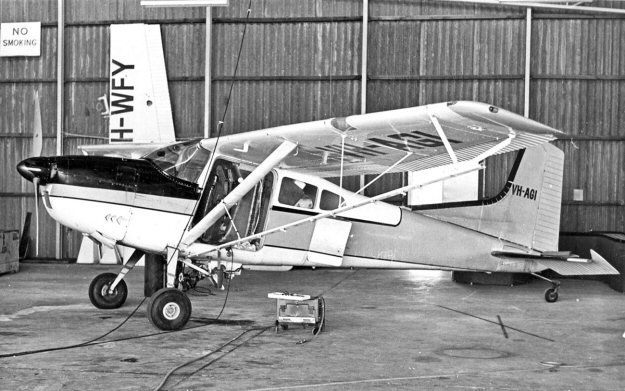 This was formerly Coveair's VH-COV, ex N118 of the FAA. It was first registered in June of
1962 and re-registered VH-CXO in 1964. When acquired by Agricultural & General Aviation
im March 1966 it became VH-AGI the second. It is seen above in AGA's hangar at Jandakot,
Perth, and in their standard yellow, black and white paint job, in July 1967 in this photo by Merv
Prime. When sold off by AGA, like several of their other 185As, it reverted to 4-seater config
and went to a couple of private owners before being written off in a crash at Hillman Farm, WA
on 29 September 1985.