VH-AGF (2)
*
de Havilland D.H.94 Moth Minor (c/n DHP20/ 94020)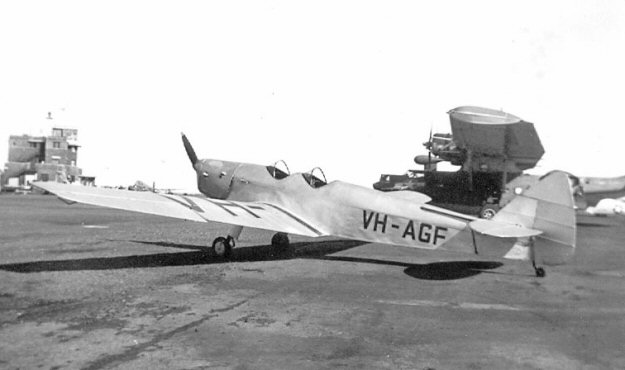 This Moth Minor was one of some 86 built by de Havillands in Australia in 1940. Its RAAF
serial was A21-041, and it was civilianized in June 1945. Odd, since the war in the Pacific was
not then over. Clearly hostilities were coming to conclusion, so the RAAF was drawing down
on its pilot training. Anyway, -AGF remained active until 5 March 1954, when it was written
off in a crash at Grafton, NSW. Photo above from the Frank Walters collection.



*

The first VH-AGF was to have been the D.H.60X Cirrus Moth, formerly VH-UHB which had
been sold to a company in Java in 1941 (before the Japanese invasion). . Presumably it had
been allotted VH-AGF after the war but this was never taken up, the Moth becoming PK-SAS
instead.