VH-AGE (4) Cessna 185A Skywagon (c/n 1850254)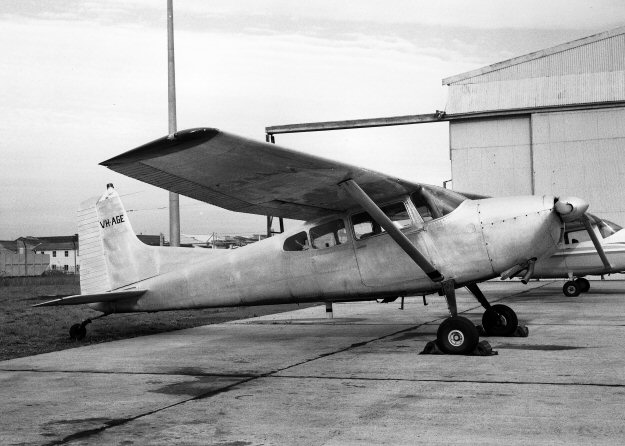 This was the former VH-BXJ. It was acquired by Aircraft Survey Co.of Moorabbin in April
1967. The principals of this company (Peter Payens and John Collins) were both Adastra
employees at various times, hence the re-reg of this machine into the Adastra VH-AG series,.
although despite its registration to Aircraft Survey it appears to have had Adastra titling, as seen
in the shot immediately below by Daryl Mackenzie taken at Moorabbin in February 1968.
VH-AGE was sold to a private owner in August 1976 and on 9 June 1978 it was destroyed by
fire when it crashed at Charleville, Queensland. The photo above was taken by Greg Banfield
at Mascot in March 1975 after it had been stripped of its Cessna standard paint job with Adastra
titling and when it was evidently in for a repaint job. Geoff Goodall's shot at the foot of the page
shows it at Swan Hill as late as March 1976 with the result of that rework to its livery.