VH-AFS (4) Piper PA-28-180 Cherokee D (c/n 28-4612)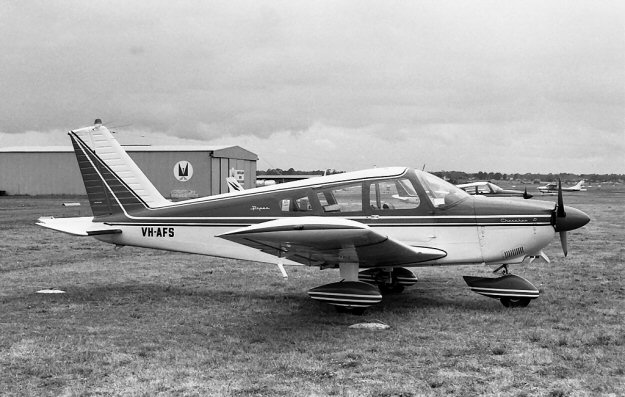 Registered new in March 1969 to Airchart Flying Services of Moorabbin airport, the above shot
by David Carter was taken at that locale in December of that year. . VH-AFS has been on the
register since, despite an accident at Brisbane's Archerfield airport on July 28, 1988, when it ran into
the rudder of parked Douglas DC-3 VH-AGU. The present owner is farmer Bruce Ovens, of
Coorow, in the West Australian wheat belt, who bought it in 1996.