VH-AFL DHC-1 Chipmunk 22 (c/n C1/0795)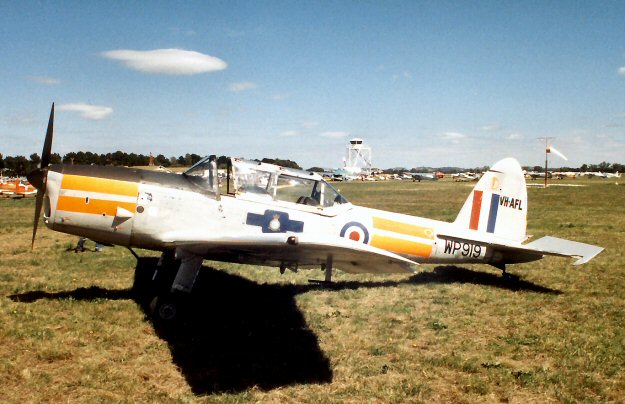 This Chipmunk was the third VH-AFL and was not rtegistered in Australia until 1976. Hence
it should not really be part of this collection (after my watch). No excuses....it came from Barry
Maclean who shot it at Mangalore, Victoria and I decided to put it out here. As can be seen,
it was the former RAF WP919 and was civilianized in late 1975 as G-BDJO . It was shipped
out almost immediately to Australia and probably never carried the UK rego.