VH-AFG (2) CAC CA6 Wackett Trainer (c/n 243)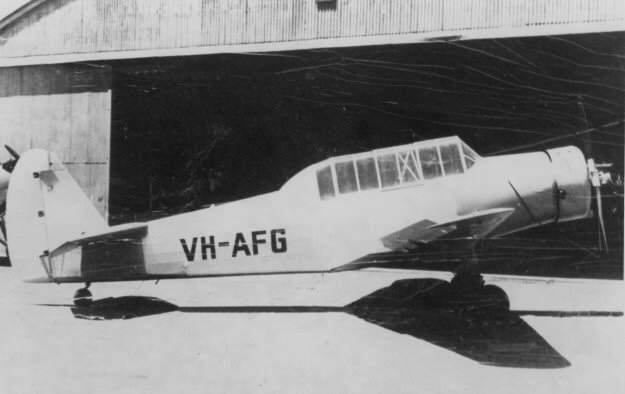 This image of VH-AFG (2)* is a take-off (photo of a photo) by Geoff Goodall of an original
CofA entry. It shows a Wackett Trainer at Mascot in December 1945 -AFG was added to
the Register on 30 December 1945 to its first owner William Morgan of Mudgee NSW. It
had recently been demobbed from the RAAF where it was A3-9. VH-AFG was written off
in a crash at Taree, NSW on 30 January 1954.

* VH-AFG(1) was not taken up. It was one of the early PBY-5 Catalina Flying Boats delivered
to the RAAF in 1941/42 and given civlian registrations for political reasons. VH-AFG became
A24-6.