VH-AFF
(2)
CAC CA6 Wackett Trainer (c/n 348)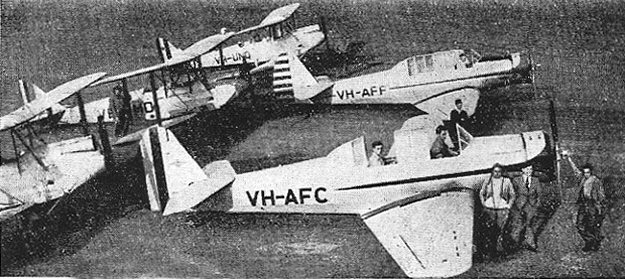 The only image I have been able to glean of the second VH-AFF is this magazine photo dating from
1946. Geoff Goodall dug it out. (The first VH-AFF was reserved for a Consolidated Catalina which
became A24-5). Anyway, this Wackett Trainer is seen (probably at Essendon) alongside a mix of
Royal Vic machines including their VH-AFC, although -AFF is carrying Illawarra Flying School tail
stripes. Visiting, perhaps? -AFF was the former A3-114 and was withdrawn from use in December
1947.