VH-AFC CAC CA6 Wackett Trainer (c/n 362)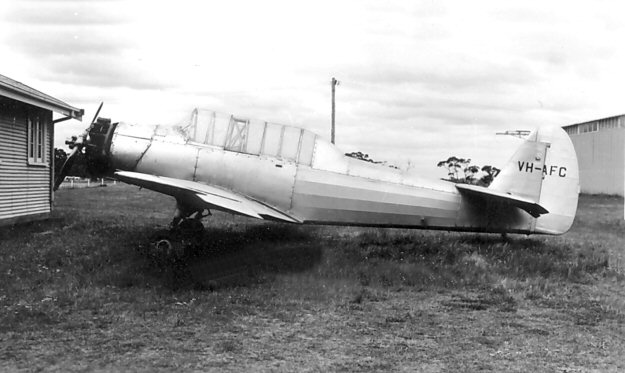 Here's a very forlorn looking Wackett Trainer "out among the dandelions" at Moorabbin in early 1956.
After serving in the RAAF as A3-128, it was one of several Wacketts taken on strength by the Royal
Victorian Aero Club. Clearly its instructing days were done when I took this shot and it was, in fact,
"withdrawn from use" shortly afterwards. Below is a photograph (painstakingly restored by Barry
Maclean) of -AFC in earlier days in RVAC colors.