VH-AEW (2) Auster J/1 Autocrat (c/n 2347)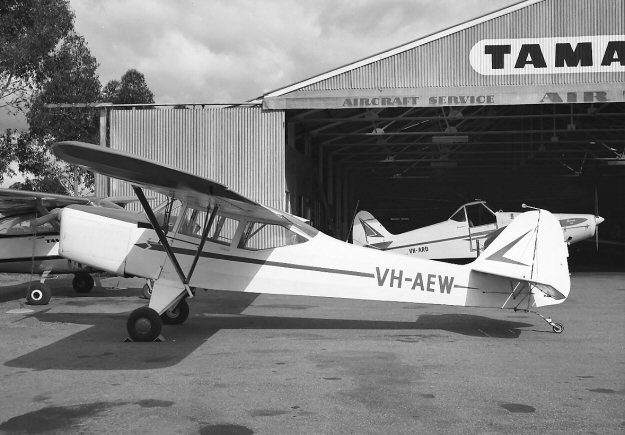 This aircraft was imported as VH-PAB for Pastoral Aviation in June of 1951 and was the former
G-AJPY. After over a decade of work in missionary service it was re-registered VH-AEW in
1966. Geoff Goodall's shot was taken at Tamworth, NSW in 1968. John Wheatley's color
rendition was taken about the same time (below) . It is still currently registered to an owner in
Murwillumbah, NSW.