VH-AEV Douglas DC-3CS1C3G (c/n 6122)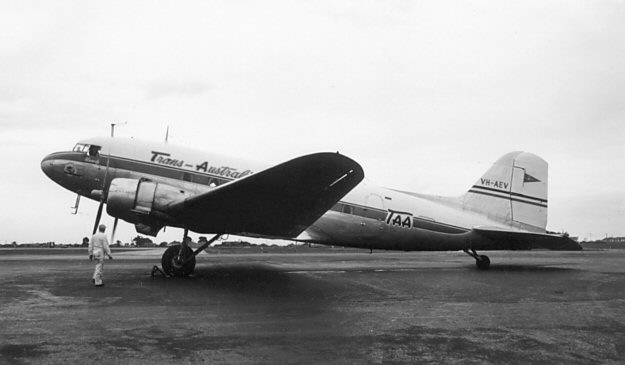 Registered to TAA in July 1946, VH-AEV was the ex C-47-DL 41-19479. It was named
'

Kennedy

'. My shot was taken at Essendon on 1955. In Octopber 1960 it went to TAA's
Sunbird Services in Papua New Guinea as VH-SBI. It is currently on display at the Papua
New Guinea National Museuim at Goroka.