VH-AES (2) Piper PA-32 Cherokee Six 260 (c/n 32-333)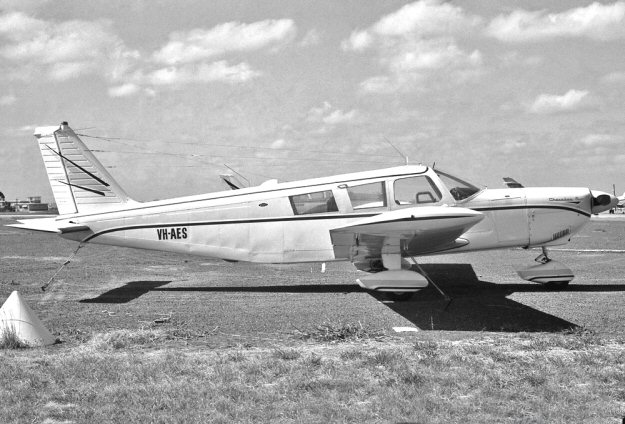 This Cherokee was imported new in July 1966. Danny Tanner saw it (above) at Essendon, six
years on. in July 1972. It was, at the time, still in its standard factory livery. When the TAA DC-3
VH-SBA was re-registered back to its original identity of VH-AES for historical purposes. in 1988,
the PA-32 was re-registered VH-NES. As such it is current today and registered to a private
owner in Victoria.