VH-AEP (3) Cessna 337B Super Skymaster (c/n 337-0653)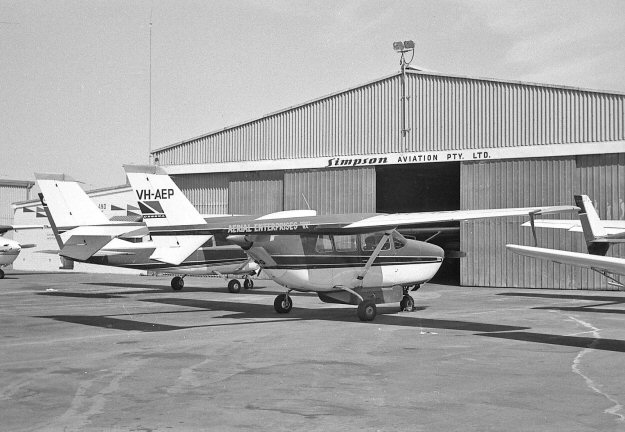 The evocative shot above was taken by Geoff Goodall in February 1970 when the 337B was parked
outisde the WA Cessna dealers at Jandakot Airport in February 1970. The Super Skymaster had
been registered on 5 May 1967 to Aerial Enterprises of Derby WA. The image below, from the
Ellis Trautman album was taken 'somewhere in the Kinberleys' in the late 1960s. Ellis was working for
Main Roads Department in Western Australia at the time. I am sometimes astonished at the ability of
these (rather sophisticated) Wichita types to take such a beating in such extremely harsh conditions.
Although it was off the register for several years, this Super Skymaster has regained its CofA and is
currently registered to a company in Port Lincoln, SA.