VH-AEM (2) Beech D95A Travel Air (c/n TD-682)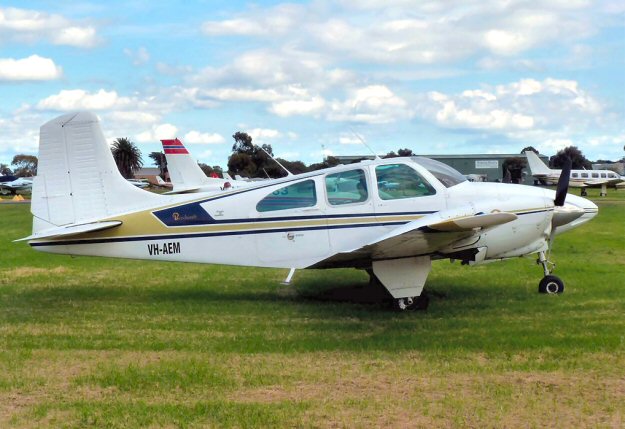 For some reason I have not been able to unearth a photo of the first VH-AEM, a Moth Minor
which pranged in May 1952 at Bonnie Doon. Anyway, here's the second one, also a Victorian
registered machine, seen in this shot by Peter Hough, taken at Moorabbin in March 2012.
First registered as VH-BRW (ex N4882J) in April 1967, it was re-registered -AEM in May
of 1969 for some reason (owner's initials?).