VH-AEL Avro 643 Cadet II (c/n 1068)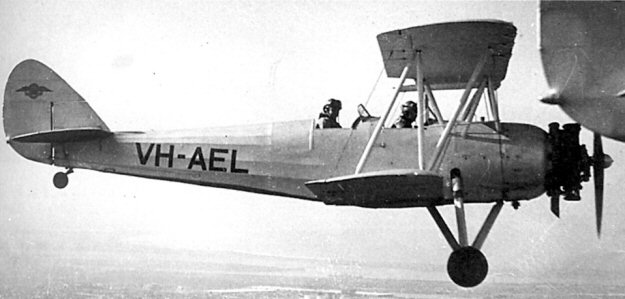 The rare shot above is from the archives of the Royal Newcastle Aero Club, via Geoff Goodall.
. VH-AEL was one of four Avro Cadets acquired by the club (to become the Royal Newcastle
Aero Club in 1953) and was ex A6-33. Interestingly, the club wanted the registration VH-AAR
for this aircraft (being the initials for Club President A.A.Rankin). DCA, however, refused, since
that rego had already been allocated to a pre-war Tiger Moth which had been impressed into the
RAAF and was still awaiting restoration to the register. Anyway, in April 1951 -AEL struck a
truck whilst landing in fog at Inverell, NSW and was stricken from the register. The bits and pieces
have since been acquired by Howard Jones of Morwell, Victoria who has enough similar spares
from other Cadets to hopefully complete a whole flying machine one day...........