VH-AEK Cessna 175C Skylark (c/n 57092)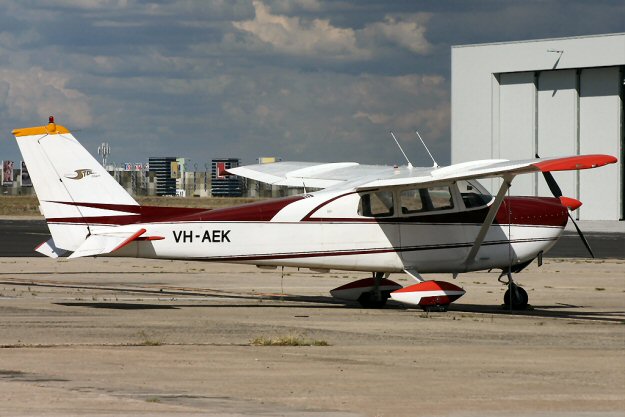 This 1962 model Skylark was imported as VH-RBP, but almost immediately re-registered VH-ALK.
It remained that way until September of 1967 when the then owner upgraded to a new 182K Skylane
and the very next day after delivery of the latter the Skylark became -AEK (a rather simple paint job
change). It is still current as seen in the contemporary shot of it taken by Phil Vabre at Essendon in
March 2008.