VH-AEJ Avro 643 Cadet II (c/n 857)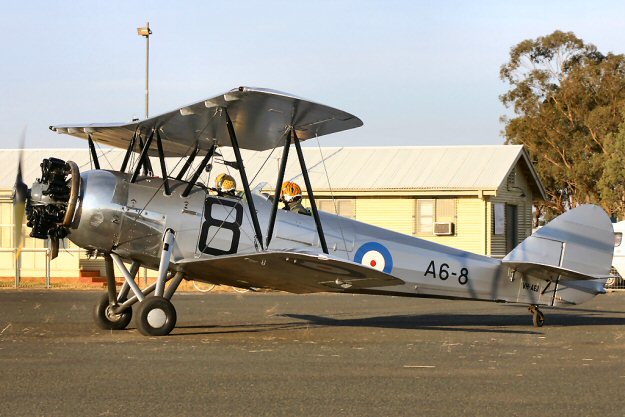 This Cadet was originally civilianized in January 1946 and flew more or continuously until withdrawn
from use in 1961. I do not have a photo of it in those immediate post-war years although seen
below is an image from the Australian War Museum collection wherein it is seen in its RAAF guise
as A6-8 (the farthest machine from the camera). It arose, Phoenix-like in 2003 and was lovingly
restored by Darryl Hill. Phil Vabre's shot of it above, taken at the Temora Air Show illustrates the
Cadet looking better than when it first left the A. V. Roe factory at Woodford in 1934.