VH-AEH (2) Cessna 182G Skylane (c/n 18255246)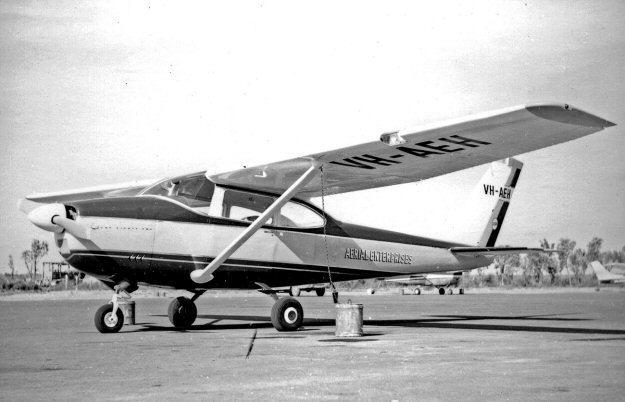 This Skylane was new when Alistair Coutts took the above photo at Jandakot in June 1964, the
aircraft having been registered to Aerial Enterprises, based in Derby, WA, two months earlier.
Originally slated to be VH-DJW this was ntu when Aerial Enterprises' founder, Dick Robertson
requested a rego in the VH-AE series. It was later traded in on a new Cessna 206 and was
written off when it struck power lines on landing at Merredin, WA on 31 July 19869. The three
occupants sustained minor injuries.