VH-AEG Avro 643 Cadet II (c/n 854)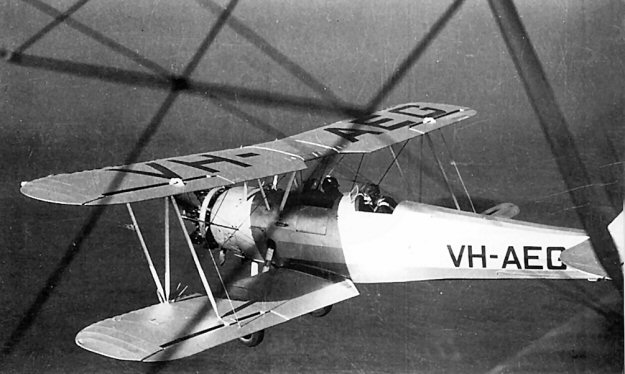 To say that photographs of VH-AEG are rare is an understatement. and I am indebted, therefore,
to Geoff Goodall who unearthed the air-to-air one above from some ancient obscure publication.
This image originally came from the archives of the Royal Newcastle Aero Club. The nice shot
of it below as it was as A6-5 in the RAAF is courtesy of the John Oxley Library, State Library of
Queensland. This appears to have been taken at Archerfield in the early 1940s. The Cadet was
civilianized in May 1945 (even before VJ Day), and its sole owner was the RNAC. It was destroy-
ed when it spun in some 12 miles NE of Kempsey, NSW on 11 November 1951 whilst practicing
aerobatics. Both instructor and pupil were killed.