VH-AEA (2) Auster J/4 Archer (c/n 2081)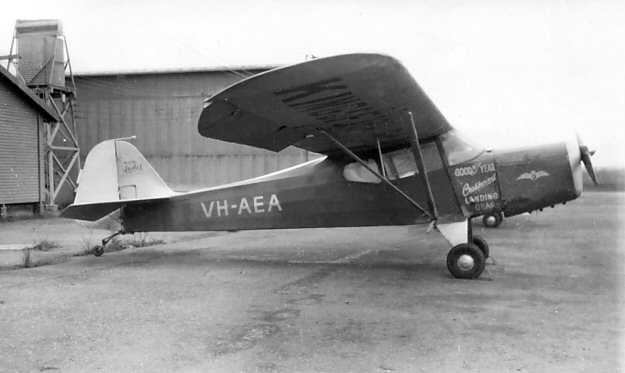 This Archer (ex G-AIPL) has been fitted with the "new" (for that era) Goodyear Crosswind Landing
Gear. This really did take the "bite" out of cross-wind landings. Bankstown, 1956. VH-AEA was re-
registered VH-KFG in 1959. The first VH-AEA was a D.H.84 Dragon, ex G-ACOR, which was
dbr in New Guinea in 1942. Anyone have a shot of it?