VH-ADU (3) Percival P.34A Proctor 3 (c/n H548)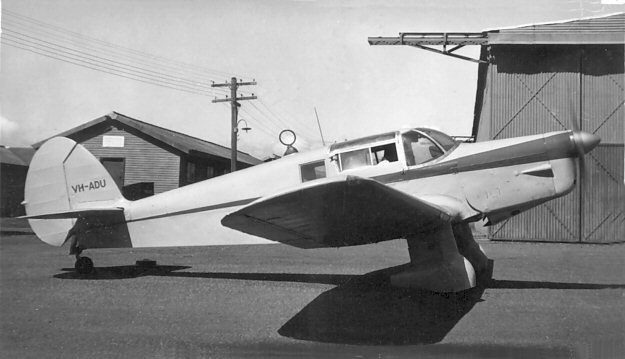 This aircraft was built as an RAF Proctor 3 with the serial number LZ790. It was registered in the
UK as G-AIIL and imported into Australia in April of 1954 as VH-AYQ. After five months it
was re-registered VH-ADU. My conjecture is that the then current owner wanted these "last three"
for some acronym-like reason. My further conjecture is that, when his new PA-23 Apache arrived
the poor old Proctor got relegated one letter down in the alphabet, for on Sept 9th, 1960 it was again
re-registered - this time as VH-ADV! Anyway, it was VH-ADU when I photographed it at
Bankstown in 1955.