VH-ADU (1) Short S.23 Empire Flying Boat (c/n S.844)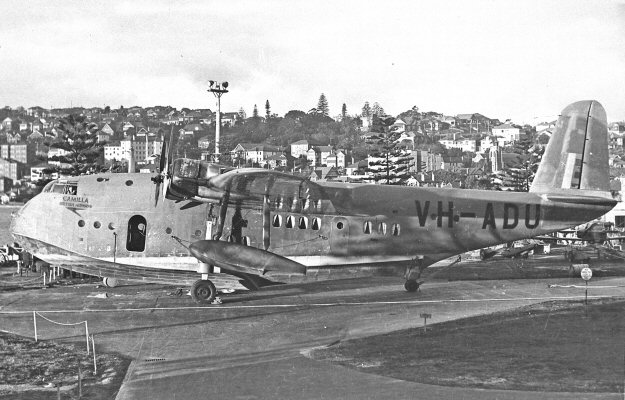 VH-ADU, seen above in wartime drab in this rare Qantas photo (courtesy of the John Hopton
collection) was the last of eight 'C' Class flying boats assigned to the Australian flag airline.
Ex G-AEUB,

'Camilla'

was still exhibiting British Airways titling and the Speedbird emblem
under the cockpit when this photo was taken at Rose Bay flying boat base, suggesting that the
date was probably soon after it was assigned its Australian rego of VH-ADU in August of 1942.
In the event,

'Camilla

' broke up in heavy seas after an emergency landing in open water in poor
weather off Port Moresby on 22 April 1943. 13 of the 31 souls on board lost their lives.