VH-ADQ Auster J/1B Aiglet (c/n 2701)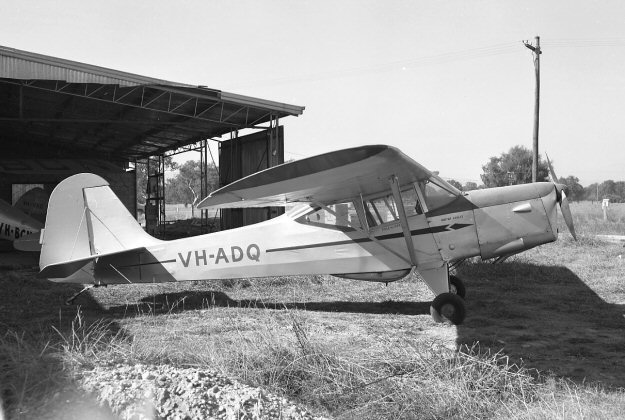 This Aiglet was first imported in 1952. The above image of it, taken by Geoff Goodall at Albury,
NSW in May of 1967 shows it, incredibly, in its original Auster livery. Current owner Jeff McDonald
advises that originally, when new, it was a cattle station machine 'back of Bourke' (for the uninitiated,
that's somewhere out beyond the 'black stump'), and that in one memorable year the owner put 1000
hours on it. Following a complete re-build back in the 1980s. it is still on the register as VH-ADQ
(some sort of Aussie record for continuous same identity?). At one stage it was used as a glider tug,
although Jeff indicates that he says away from those chores now, since, after all, the old lady

is

getting
on in years! The photo below was taken by Greg Banfield at Moorabbin in December 1973.