VH-ADP (2) Percival P.44 proctor 5 (c/n AS3)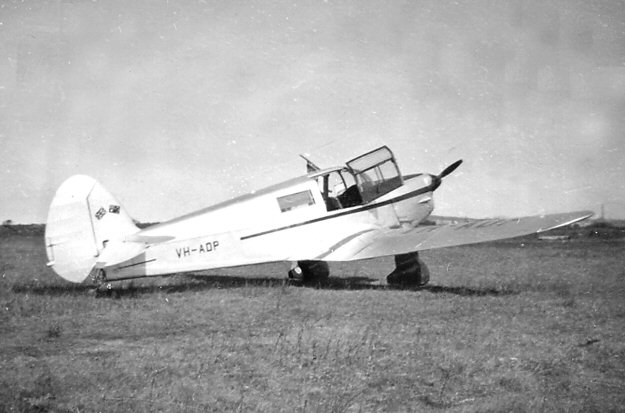 This rare shot from the Ben Dannecker collection (via Geoff Goodall) shows one of three pre-
production prototypes for the postwar civil Proctor V series, converted from RAF Proctor IVs
and released back to Percival Aircraft in 1945 and given c/ns AS.1 to AS.3. This aircraft was
ex RM191 and registered as Proctor V G-AGSZ on 13 November 1945 to Hunting Air Travel
Ltd, London. In September 1948 it was purchased by The Honorable Simon Warrender, an
adventurous gentleman who had rejected the British aristocracy into which he was born. Among
his business interests was the Sponson Tribian amphibious aircraft then on the drawing board and
destined never to be built. To promote the aircraft and establish overseas sales agencies, Warrender
set off for Australia in G-AGSZ on 17 May 1949, in the Proctor painted with titles 'LONDON-
AUSTRALIA - Sponsor Field Aircraft Services, Croydon, England', and 'Tribian Aircraft' titling
on the engine cowling, with the Australian flag and Union Jack on the tail. G-AGSZ reached Darwin
on 13 June 1949 and was subsequently based in Melbourne where Warrender established new
businesses, selling the Proctor to local aircraft dealer Fred Edwards who had it registered VH-ADP
in December 1951. It went on to other owners before being retired and struck-off the register in
December 1959.