VH-ACR (3) Piper PA-28-140 Cherokee (c/n 28-20845)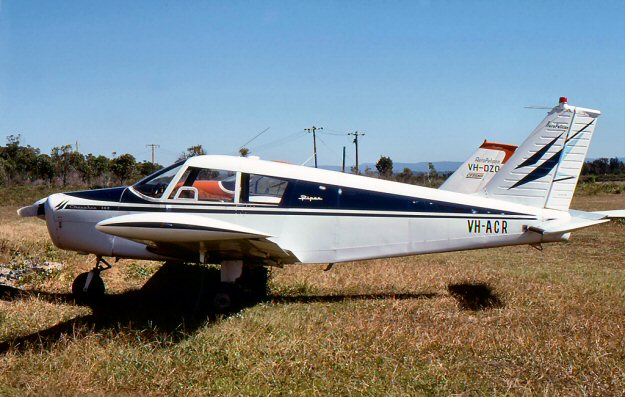 Registered new on November 5, 1965, VH-ACR still graces the Australian Civil Register more
than 50 years later. However in 2010 it was reported in the Southern Highland News that the
aircraft had crash-landed on January 10 shortly after take-off from Mittagong airport. Pilot Ian
Holland, who had owned the plane for 22 years, said the badly damaged Cherokee was a write-
off. Mr. Holland is still the registered owner. VH-ACR had suffered an earlier accident when
in July 1988 in was substantially damaged after control was lost taking off from Kingaroy airport,
in Queensland. The David Carter picture above shows VH-ACR at Belmont airport, near
Newcastle, in May 1976 when it was part of the Aeropelican fleet.