VH-ACO (3) Cessna 150 (c/n 59364)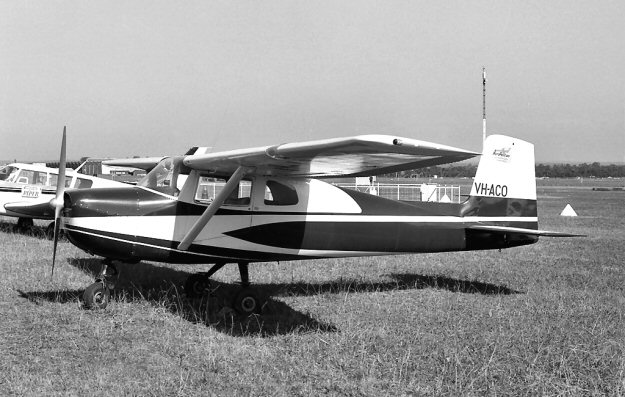 The Tamworth Aero Club bought this Cessna 150 new in November 1961, registering it VH-TWA.
The previous VH-TWA, a Tiger Moth was reregistered VH-AWA to make way for the new acquisition.
In July 1965, the club sold the Cessna and it's registration was changed to VH-ACO. It was still
registered as of April 2016 to an owner at Gunnedah, less than 40 miles from Tamworth. In the inter-
vening years it spent some time with Newcastle-based Aeropelican, in whose markings David Carter
photographed it above at Bankstown in 1970.