VH-ACN B.A. Eagle II (c/n 138)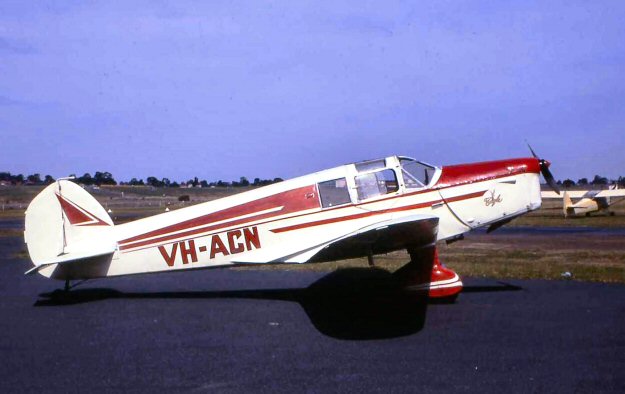 This Eagle was first registered in March 1940, being ex G-AFAX. It had been flown from Rangoon
to Australia in November 1939 by Jack Hodder. It was finally withdrawn from use in May 1974.
The nice shot above was taken by John Wheatley in the early 1970s. Banfield's hangar shot (below)
was at Camden, NSW on 30 January 1972.