VH-ACI (3) Cessna 150A (c/n 59154)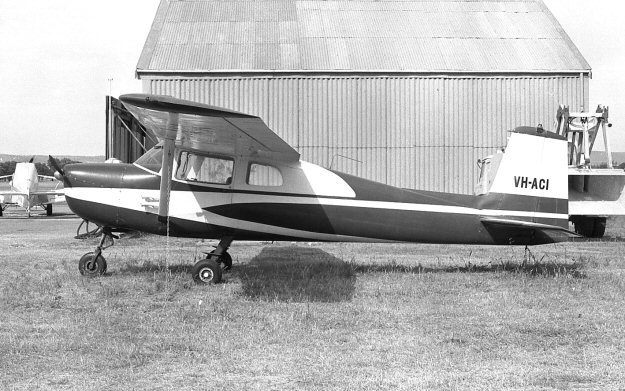 Built as N7054X, this 150A came onto the Australian register in May 1961 through the Rex Aviation
organization as VH-RDA before being re-registered VH-ELG when sold in June 1961. Three years
later it became VH-ACI with Aero Pelican Air Charter based at their private airfield in the Newcastle
suburb of Belmont. It was used by Pelican for joy rides and for flying training. It has had several
private owners since then and is seen above at Cowra, NSW in December 1974, in this shot by
Mike Vincent. This (almost) fifty year old straight tailed 150 is still currently registered (2009).