VH-ACI (2) Cessna 182A Skylane (c/n 34516)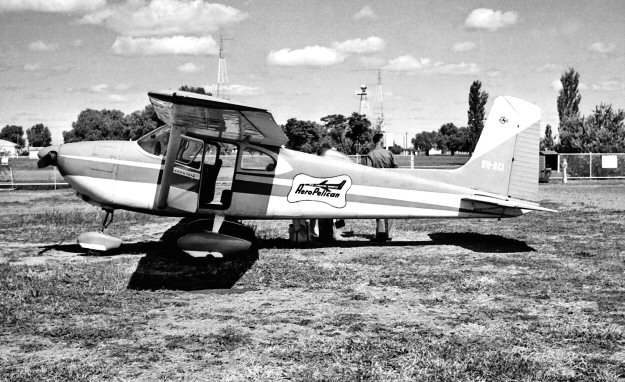 Imported in the late 1950s as VH-RHK (ex N3816D) this Skylane was later re-registered
VH-RGG. It assumed the identity above in August 1962. Two years later it was to have be-
come VH-ACB (to make way for a new Cessna 150A which Aero Pelican wanted to carry the
rego -ACI) but, in the event, the -ACB marking was not taken up and it was re-registered
VH-DGU instead. I'm guessing that Aero Pelican sold it before it could assume the -ACB
identity and it was then re-registered out oif their AC- series. (This aircraft was to be written
off in a crash at Bourke, NSW in April 1974). Bob Neate's shot of it above as -ACI in Aero
Pelican markings at Narromine in 1963 is, therefore, quite rare.